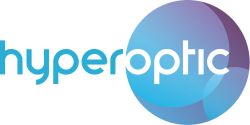 SAP Lead
Belgrade
Who are we?
Hyperoptic is the UK's hyperfast broadband network. Founded in 2011 to shake up the UK broadband market, we're leading the way in full fibre technology. With hyperfast speeds 18x faster than the UK average, and rated excellent on Trustpilot, we're changing the way people are experiencing broadband.
Ranked in The Sunday Times 'Tech Track' 100 fastest growing technology companies for the third year running, winners of 'Best Superfast Broadband' provider for six years in a row at the ISPA Awards, as well as 'Best Customer Service' and 'Best Business ISP' in 2019.
We have big plans. Are you up for being part of something special and ready to join our team?
What will you be doing?
Lead a team that will contribute in system implementation and configuration
Work closely with business users on analysing business processes and collecting requirements for implementation of new modules of SAP S/4HANA or modifications on existing modules to satisfy business needs. Provide expert knowledge of SAP system and industry best practices for platform implementation.
Responsible to liaise in configuration, documenting and testing business solution in SAP application according to the functional and technical requirements and to organize and lead relevant testing to support SAP updates.
Build professional relationships with business users, management and team members to ensure effective delivery of designed solution. Provide regular updates on implementation progress, incidents resolution, change requests and key risks in order to deliver project goals.
Provide functional expertise, guidance and instructions on SAP products to business users within 1st and 2nd level of support.
Accountable to assess, log and manage progress of service support requests, producing statistics and metrics for management and stakeholders.
Work with the 3rd party service providers to address service tickets, reviewing/progressing those tickets on a regular basis, while staying accountable for ticket resolution.
What are we looking for?
Advanced architectural knowledge of SAP S/4HANA product.
Extensive experience in implementation, configuration and maintenance of SAP S/4HANA modules Material Management, Warehouse Management, Finance and controlling, Project System. Desirable to have experience of supporting / implementing HR module and SAP Analytics Cloud would be desirable.
Proven experience implementing / supporting integrations with SAP S/4 HANA with non-SAP systems.
An understanding of authorizations and experience of SAP user/role maintenance and of agile development methodologies would be an advantage, especially in an SAP S/4HANA environment.
Experience supporting interfaces including APIs, idocs and FTP would be desirable.
Excellent written and spoken English.
Leadership skills-Take overall leadership responsibility for ERP system development and maintenance, leading the team through change and ambiguity; identify and retain key talent.
We're committed to providing equal opportunities to all applicants and employees – in fact this is at the heart of our company culture and values. We welcome applications from candidates with diverse backgrounds.
What happens next?
You apply.
We carefully review your application over a decent cup of coffee.
We'll get back to you. Even if it's a no (at the moment).
And don't forget to keep an eye on our careers site as we're growing fast.
We look forward to hearing from you!
Deadline for applications: 28.11.2019.