Senior QA Engineer
04.09.2019.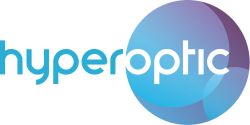 Senior QA Engineer
Belgrade
Who are we?
Hyperoptic is rolling out the largest gigabit network in the UK; more than 21 times faster than the national average. Ranked in The Sunday Times 'Tech Track' 100 fastest growing technology companies for the second year running and recent winners of 'Best Superfast Broadband' provider for the sixth consecutive year at the 2018 ISPA Awards.
We have big plans. This can only be achieved by growing our dedicated team to shift the boundaries of what's possible.
What will you be doing?
Support QA Team Lead to create a test plan with respect to comprehensive test coverage at the product and system level, test priority based on risks level, test approach, etc.
Review and analyse test basis.
Design, implement and maintain test cases based on software requirements, project scope and test plan (test data, test scenarios, automated test scripts); apply basic and advanced test design techniques; perform exploratory testing.
Design, implement and maintain automated test scenarios; Improve test automation framework and introduce appropriate patterns.
Execute test cases and automated test scripts in accordance with defined test plan.
Support QA Team Lead in creation of test reports.
Educate and support Junior and Medior QA engineers in their knowledge and skills advancement.
Manage original issue/bug identification to assignment, build, release and bug closure.
What are we looking for?
Bachelor's degree in Computer Science or another engineering discipline and ISTQB Foundation level would be desirable
Familiar with QA terminology and practices, as well as standard software development lifecycle phases and their purposes
Database experience (preferable MySQL and PostgreSQL)
Familiar with some of the existing tools for issue tracking and team collaboration (Jira, Assembla..)
Minimum 5 years of experience in software testing field
Experience in OOP, preferably Java or Python
Experience in test automation testing for minimum 2 year preferably Katalon Studio
Familiar with ServiceNow and Zendesk
Experience in AWS, Google Cloud services
Fluent in English, both written and spoken
We're committed to providing equal opportunities to all applicants and employees – in fact this is at the heart of our company culture and values. We welcome applications from candidates with diverse backgrounds.
What happens next?
You apply (we have tried to make it a painless exercise)
We carefully review your application over a decent cup of coffee
You will hear from us. Even if it's a no (for this role)
We like to get things done. If you feel the same, click 'apply here'.
We weren't joking about the hyperfast growth.
We look forward to hearing from you!
Deadline for applications: 04.09.2019.