Linux Specialist
25.12.2019.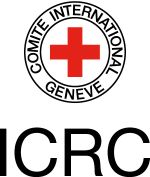 The International Committee of the Red Cross (ICRC) is a neutral, impartial and independent humanitarian organization that works to protect and assist people affected by armed conflict and other situations of violence. To find out more about ICRC mission and its activities visit www.icrc.org.
The ICRC ICT division is responsible for designing, implementing and supporting ICT solutions for more than 13'000 of its employees worldwide. The Belgrade Shared Services Center (BSSC) is created to provide support service to the ICRC worldwide operations.
The Linux Specialist is an expert in Linux tools used by the ICRC. As an L3 expert, he is responsible for implementing, developing and maintaining these tools.
Within the Systems platform team, the Linux specialist ensures the coherence and evolution of the Linux ecosystem elements the associated technologies. S/he manages Linux ecosystem evolution and ensure that operations run smoothly. S/he provides support to the platform manager and ensures a 360° communication with stakeholders: L3, L2, L1 and project teams.
The BSSC is looking for a suitable candidate to fill the following position:
Linux Specialist
(location Belgrade)
MAIN TASKS
Contribute to the Linux ecosystem within the ICRC and provide a strategy for the evolution of this ecosystem
Contribute to the deployment and evolution of container management in the existing infrastructure and bring innovative solutions to meet needs
Mastery of the development/configuration, installation and deployment processes on the platform
Develop and implement management and administration model for Linux & containers systems
Ensure evolution and optimization of Linux based systems and OS
Propose and integrate new services based on Linux OS
Bring and explain best practices on the use of Linux OS and related management tools
Transfer knowledge and support systems and applications support and operations teams
Adapt existing documentation for operational requirements
REQUIRED BASE PROFILE
Degree in ICT with minimum 5 years in the implementation of Linux-based services;
In-depth knowledge and experience of Red Hat Linux OS and related management tools: Satellite, Cockpit, Ansible.
Demonstrated experience with Linux deployment and configuration tools (Puppet, Chief, Ansible, GIT) and VMware (vRealize Automation & Orchestrator)
Extensive knowledge of Ansible
Experience in implementing and operating full stack solutions based on technologies such as OpenShift, ECS, Docker, Bamboo, Kubernetes
Good knowledge of continuous integration tools (TFS, Jenkins, Sonar) and related processes.
Solid technical understanding of cloud architectures (Azure, AWS)
Good knowledge of Windows environments and the active Microsoft Directory (AD, DNS, DFS, ADFS)
Good knowledge of virtualization technologies
Excellent knowledge of the English language (written and spoken), French is an asset
Knowledge of project processes and associated quality rules, as also of operating constraints
Excellent interpersonal skills, able to coordinate players across different teams (internal and external), with no direct reporting relationship
WHAT WE OFFER
A work and progressive professional development in an exciting ICT environment using the latest technologies
An inspiring opportunity to practice your profession in a humanitarian and multicultural organization
Stimulating benefits package
If you are interested in this position, please send us your CV and a Motivation letter in English.
Only short-listed candidates will be contacted.
Deadline for applications: 25.12.2019.