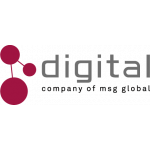 msg global digital
We are msg global digital, a software development company, on a mission to become the go-to boutique for customer experience solutions in Financial Services globally. Explore your career possibilities and read more about us below :)
Kontakt
Omladinskih brigada 90 g, 11070 Novi Beograd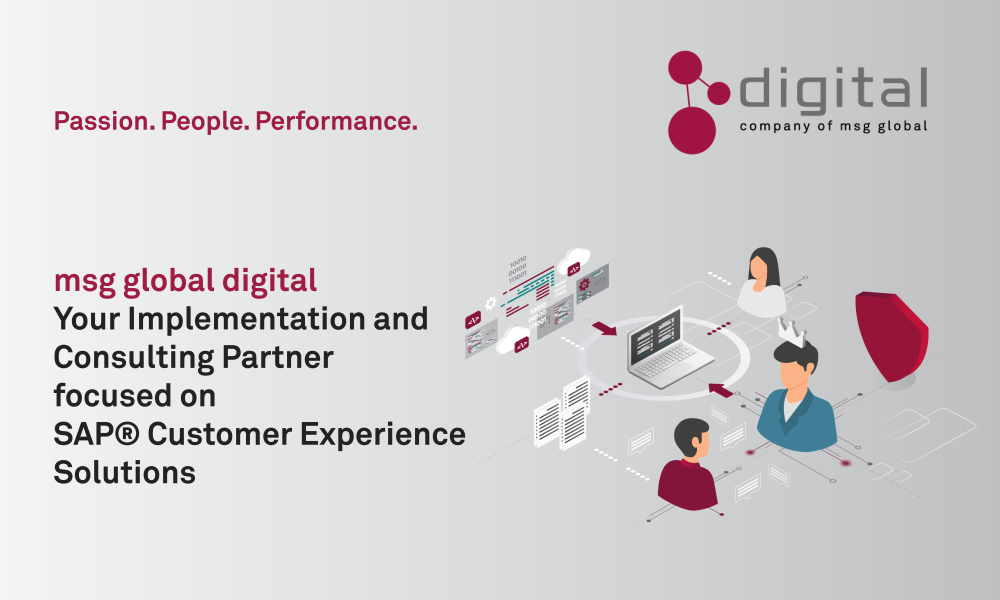 About us
ABOUT US
Hi, we are msg global digital. It is nice to meet you :)
If our name sounds familiar to you that is because you've probably heard of our sister company, msg global solutions SEE. Together with them and more than 20 other companies we are a part of msg group that operates in 28 countries around the world, has over 40 years of business experience and more than 8.500 employees.
We are an SAP® CX Company, and exclusive development partner for SAP® Commerce Financial Services Accelerator. While the heart of our expertise is in the financial services, our solutions are utilized in a wide range of industries.
Located in Belgrade, Serbia, as a software development company that is a part of a big and structured organization, we take the best of both worlds and bring it together. Therefore, we work in a friendly and casual work environment of a start-up but have support and structure of a company with long tradition, experience and impressive market results.
Organized in scrum teams, we use cutting-edge technologies and work on challenging projects. Scrum framework and agile methodologies allow us to successfully lead our projects as well as to keep each employee engaged. We are dedicated to providing professional growth and exciting career opportunities to our employees through large projects, but also through new roles. Our transparent performance management process makes it possible for everyone to choose a career path based on their skills, preferences and interests.
Our mission is to become the go-to boutique for customer experience solutions in Financial Services globally. To do that we need to grow, so we are on a lookout for kind, talented and creative people to join our team. If you see yourself as a part of a friendly and knowledge-driven crew, check out our career opportunities and send us your application. We'd love to have you onboard!
OUR TEAMS AND PROJECTS
Financial Services Accelerator (FSA) Team
The FSA Team co-develops the Financial Services Accelerator (FSA) based on SAP Commerce with SAP. The FSA product empowers financial services organizations ​to provide digital customer experience, ​self-service and commerce capabilities to their customers while increasing operational efficiency and straight-through processing.
Client Project Teams
Our Client Project Teams are assembled in accordance with project requirements but by always following agile methodologies and principles. Each team, therefore, has assigned scrum roles (PO, SM, Developers, QA) organized in so-called practices, which collaborate globally and make sure that knowledge and best practices are shared between different client project teams. In this setup we work for a big German Health Insurer and support the creation of a Pension Insurance Platform.
Benefits
Minimum of 25 Days of Paid Vacation
The longer your tenure with us, the more days you get.
2 Additional Days of Leave Per Year
For when you are feeling a bit under the weather or just need to take some time off to yourself.
Great Salary and Incentive Package
Our salaries consist of base and incentive compensation aiming to reward that extra mile we take. Company EBIT is a part of that bonus because success is best when it is shared.
Private Medical Insurance
We pay special attention to our team's health and provide them with an extensive medical coverage plan.
Amazing Office Space
We are located on the 8th floor of the Dahlia building in Airport City. Yes, we work from home now, but our offices are open for those who need a change of scenery.
Continuous Learning
We are a knowledge-driven team. Therefore, beside standard or local trainings and courses, you get the opportunity to attend some of the most renowned tech conferences around the globe. We encourage knowledge sharing, cooperation, personal and professional development.
Stability and Strength
We are a part of msg group that has over 40 years of business experience and more than 8.500 employees in 28 countries around the world.
Best of All Worlds
A growing team within a big and structured organization with impressive results that we achieve in a friendly and casual work environment.
Birthday and Special Events Gift Vouchers
Treat yourself to some nice things on your Big Day or be your children's Secret Santa. We got you covered.
Team Events
We like to bond over more than just work.
Office Perks
We like to bond over more than just work.
Anniversary Milestones
We celebrate work anniversaries and reward dedication with gifts.
Sports & Wellness
Great selection of sports facilities and wellness centers to pick from. Choose the one that suits you best and take good care of your health and wellbeing.
Home Office Days
Neither place nor time can stand in the way of our mission.
Flexible Working Hours
Neither place nor time can stand in the way of our mission.
Jobs for Friends
We appreciate your trust. Recommending someone for employment at msg global is the highest compliment our employees can pay us, hence our referral bonuses program.
Language Lessons
Join one of the courses we organize and hone your language skills.
Transparent Performance Management Process
We know the value of having the best traveling companion on your career path. You suggest your targets and development needs. What do you want to learn and where do you want this journey to take you?
Udemy for All
All the permanent members of our team get free, unlimited access to Udemy for Business platform, where they can take any and as many of the 8,000+ courses on key soft skills and technical topics such as software development, leadership, project management, IT & cloud computing, languages and many more. The platform is available for personal and business use, so our team can just pick a time and a place and enjoy learning whenever, wherever, completely at their convenience.
Our people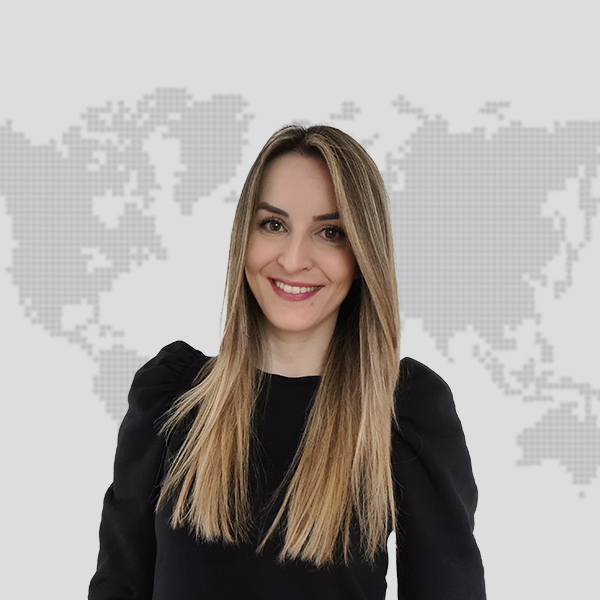 Ana Janjušević
Product Owner and Agile Practice Lead
A position of Product Owner in msg global digital brings me the opportunity to directly influence product decisions and to contribute to product development through my everyday work. Working at msg global digital offers me a possibility to collaborate with people with different levels of experience, which can help me to improve role-related knowledge. msg global digital invests in employees a lot, with constant learning, from trainings oriented to SAP products, agile methodologies, but also soft skills trainings and different certifications. Yearly goals are not directly oriented to company success, but also the personal growth of each employee. From the beginning of my journey, I was assigned to the FSA, which is a product development project. This project brings me another opportunity to learn and grow as a Product Owner. Last year I got the opportunity to start working as an Agile Practice Lead which brought me different opportunities, like mentoring people, defining a certain process, etc. I would describe msg global digital as a great company – young and motivated people you would work with, opportunity to learn and to grow in all areas, soft and technical skills.
Prikaži više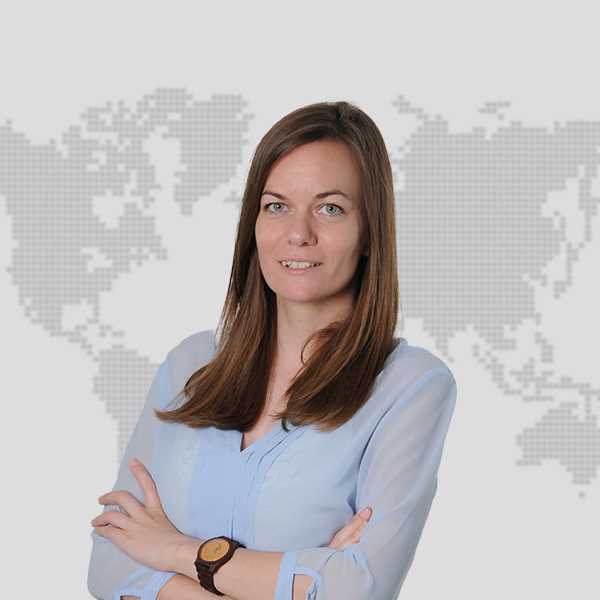 Sofija Trajkovic
SDQA and Cross Team Practice Lead
One of many LinkedIn invites turned out to be a great journey for me. At the one moment, I was looking the office spaces via zoom, on my interview. A month later I was at that same spot and my onboarding started. Starting at msg digital I had to learn existing QA processes, but now after three years together with the team, we are improving them and finding the best way how to deliver a high-quality product. Working in a multicultural environment, where one of the core values is knowledge sharing, allowed me not only to build up my technical skills but also to learn about different cultures and travel a lot. Becoming a lead was a roller coaster, in a fun way of course, and can prove that everything is possible, only if you imagine. msg global digital doesn't strictly steer you, but lets you grow in your way. You have the right to choose your career path and for every topic there is someone who can share the knowledge and experience, thus making it a perfect company for personal development.
Prikaži više
Reviews
Podeli svoje iskustvo
Anonimno podeli svoje iskustvo o radu ili sa intervjua i pomozi drugim kandidatima koji se interesuju za kompaniju.
Software Developer (Junior)
Kod msg-global digital sam bio na praksi koja je trajala 3 meseca, nakon čega je usledilo i full time zaposlenje.
Data mi je mogućnost da radim od kuće zbog situacije oko pandemije.
Plan i program prakse je prilagođen početnicima tako da i oni koji se tek prvi put upoznavaju sa radom unutar kompanije mogu lako da se snađu i prilagode.

Predznanja koja nisu nužno sva potrebna ali bih naveo:
Java, Spring, HTML, JavaScript, TypeScript, Angular, REST

Stvorio sam kontakt i sa kolegama i timom koji nisu iz/u Srbiji pa se priča pored srpskog i engleski ili nemački, što stvara iskustvo u radu sa inostranim kompanijama. Ovo je u IT-u postala norma ali bih izdvoio da je veoma lagodno i za one koji se prvi put sreću sa tako nečim.

Ukoliko sam nailazio na problem/nejasnoće uvek sam imao kome da se obratim.

Benefiti i opremljenost kompanije su takođe premašila očekivanja.
Teško se dolazi do parking mesta ukoliko se ide u kancelariju kolima.
Osoba nije želela da prikaže svoje lične podatke
Trenutno zaposlen/a u kompaniji
Zaposlen na neodređeni vremenski period manje od jedne godine
Ove informaciju su mi korisne
Prateći kompanije, dobijaćeš email obaveštenje kada zapraćeni poslodavci objave nove oglase za posao, kao i kada osvanu nove recenzije o njima.
Na taj način ti neće promaći nijedna željena prilika za posao, a usput ćeš se i informisati o uslovima rada.