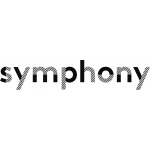 Symphony.is
Symphony is the only culture-driven technology house that cracks the toughest challenges in tech by inspiring the brightest engineers to do their life's work. We stand shoulder to shoulder with the world's top entrepreneurs as fully integrated teams. We're full-stack. Our long-term collaborations with the most ambitious and creative teams in the valley: the world range from machine learning, wearables to mobile-first products and more. Our Vision Deliver technology impact with the workforce of the future. We are pioneering the partnership model that delivers the most ambitious and impactful end-to-end digital projects for the world's most influential companies. We are building the workforce of the future and enabling the best global talent to come together to deliver work that matters.
Prateći kompanije, dobijaćeš email obaveštenje kada zapraćeni poslodavci objave nove oglase za posao, kao i kada osvanu nove recenzije o njima.
Na taj način ti neće promaći nijedna željena prilika za posao, a usput ćeš se i informisati o uslovima rada.
Poruka uspešno prosleđena
Poruka uspešno prosleđena. Javimo ti se čim dobijemo odgovor