Test Engineer
Alpha Data Solutions
01.02.2020.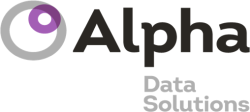 Test Engineer
Belgrade
Job Aim
To assist with testing activities within the product development cycle
To assist with design, implementation and maintenance of automated testing framework
To assist with design, documentation and execution of a manual test suite to supplement automated testing
Relevant Business Experience
Banking, Asset & Wealth Management industry business applications and data
Data quality of business or finance applications
Responsibilities
Coordinating with project management, development team, business analysts, Subject Matter Experts (SMEs), client coordination across assignments (where necessary)
Creating and maintaining test automation frameworks in collaboration with the QA and Development teams.
Participate in a test automation tool selection process
Design, create, execute and maintain robust and accurate automated and manual test scripts and test data
Estimate QA complexity and perform manual testing as part of Agile process
Reviewing unit tests at the database layer to ensure reasonable coverage.
Testing/ writing tests for front-end and back-end code, to support integration and functional testing
Reporting of defects
Preparation of test reports
Essential Skills
Good knowledge of SQL and T-SQL, including stored procedures and typical design patterns
Demonstrable experience testing complex batch-based systems in a financial services environment
Good hands on experience with developing and creating code in C#
Experience in front-end web testing and working experience of: HTML, CSS, JavaScript, XML, in the context of test automation
Have experience in using at least version control systems such as TFS and Git
Good knowledge of creating test automation for E2E testing including Selenium, Specflow, API and Database testing
Working with development methodologies such as Agile, Scrum
Self-motivated and works well within a team
Willingness to adapt
Desire to learn new skills as the job demands
Proficiency in written and spoken English
Desired Skills
Have experience working with SQL applications and cloud platforms such as Azure and / or AWS
SQL Server Reporting Services or other reporting tools
Datawarehouse concepts and implementation testing experience
Conceptual understanding of the Client Book Of Record solution design (data ingestion, data quality processes, warehousing, analytics, systems integration, CRM, Finance systems)
Conceptual understanding Distribution Data
General knowledge of TA, Platform and Distributor MI data and evaluating their data quality
Organisation & Reporting
Reporting to:
Reporting to:

Project Lead - for assigned project implementations
Accountabilities & Responsibilities
Participation in Business Management & Project Forums
Management
Product Owners Forum - on request
Solution Design Authority – on request
Core Product (Maui) – working group as requested by Maui PM
Slack channels and email groups assigned with the above
Assigned Project Implementations
Daily stand up
Solution Design Meetings – Alpha prep & presentation to client
UAT & implementation issues – internal prep, review, presentation to client
Design and Deliverables - internal prep, review, presentation to client
Slack channels and email groups assigned with the above
BAU delivery – assigned project
Transition to BAU meetings
Client Service Quality review – per assigned client (weekly)
ADS BAU SteerCo – as required
Client meetings – escalation, account management
Slack channels and email groups assigned with the above
Indicative Effort Allocation across responsibilities (average over 12 months)
| | | |
| --- | --- | --- |
| Responsibility | % of total effort | Indicative Working Days |
| Understand existing BAU process and automate testing where possible | 15% | 34 |
| Writing E2E Acceptance tests for existing features | 25% | 57 |
| Writing E2E Acceptance tests for new features | 25% | 57 |
| Perform manual testing as part of product development delivery | 15% | 34 |
| Perform manual testing as part of project delivery | 20% | 46 |
| Total | 100% | 228 |
2019-20 Objectives (TBD)
Objective
Description
KPI
TBD
Appendices
About ADS
ADS is a division of Alpha Group (see information about Alpha below) which provides a market leading data solution to Asset & Wealth Management to address the challenge of 'messy data' that makes it hard for asset managers to get a clear view of the Client Book of Record – i.e. the economic data (flows, holdings, revenue & profit) about clients & fund investors.
Client Book of Record™ Industry Challenge
Asset & Wealth Managers still face substantial challenges – inconsistent, volatile transaction data volumes and a lack of master data - to establish a clear ongoing picture of client performance.
Industry leaders are building robust, scalable, cost effective enterprise Client Book of Record™ (CBOR) solutions to process to assign flows, holdings and revenue accurately to clients and underlying investors at an atomic or granular level.
ADS CBOR Solutions provides a best practice strategic solution for Asset Managers which matches transaction data to enterprise Master Data and provides daily CBOR outputs to consumer groups and business processes across the firm including: Finance, Sales, Marketing, Client Service, Compliance, Product Management and Front Office as well as external consumers including Investors and Regulators.
As part of its CBOR solutions offering is Alpha Data Solution's offers an enterprise application (360 SalesVista https://alphafmc.com/about/360-sales-vista/) that harmonises hundreds of transaction and master data sources to produce a Daily Client Book of Record – flows, holdings and revenue matched to your firm's master data for client, product and agreement.
Daily CBOR data outputs are rigorously quality checked and packaged in a variety of analytical outputs at lower cost and greater accuracy, providing earlier access to actionable insights that are scalable and trusted across the Enterprise – a cost effective replacement for ageing local solutions and the cottage industry of spreadsheets currently in place across much of the industry.
https://www.clientbookofrecord.com/
About Alpha
Alpha provides perspective, strategy and technical expertise to the world's top asset and wealth managers.
As the company with the largest dedicated team of consultants to asset and wealth managers, we have unrivalled knowledge of the industry. With offices around the world, our global expertise and ability to respond at a local level set us apart.
Offices in 8 major financial centres: London, New York, Boston, Paris, The Hague, Luxembourg, Switzerland and Singapore
130 leading asset and wealth management clients
Clients include 21 of the top 25 global asset managers
Deadline for applications: 01.02.2020.