Technical Support Engineer level 2
24.08.2019.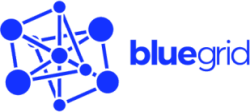 We are the group of experienced professionals in business development, customer happiness, engineering and web development who have gathered in order to share our experience and help companies grow and expand accordingly. Currently we are looking for:
Technical Support Engineer level 2
Belgrade
Responsibilities include working with other developers in order to provide best possible handoff for API integration where our clients will be building their platforms off of our API engine. You'll be working on providing professional services support to developers as well as working on upgrading existing system in accordance with product team's requirement and by "user's voice". You will be able to think outside the box. You will be able to work in a stress-relieved environment. The ideal candidate understands how the web works and has a strong knowledge of REST services, API fundamentals, python or ruby languages. This is a great opportunity to be part of a small team building and running a high growth network. Job location: Belgrade
Job Description:
Working with developers in order to engage their code bases with our API
Working on improving our API code base
Combining technical expertise with customer service to resolve questions and issues
Document and build new tools to improve support flows
Identify patterns – recommend improvements, and filter our unimportant issues
Requirements:
Experience with PYTHON or ruby programming languages
Knowledge of SQL databases (MySQL)
Familiarity with web environments including HTTP, SSL, DNS
Knowledge of REST fundamentals
Knowledge of HTML, CSS, JavaScript (Knowledge of other programming languages a plus)
Excellent organizational and communication skills
Language requirements, English fluency (written and spoken)
Background in the software industry
What We Offer:
A competitive salary
Flexible hours and vacation time
Support from your manager and coworkers
Team retreats throughout the year
Chance for a professional and personal development
Paid training
Deadline for applications: 24.08.2019.