Oglas je preuzet sa sajta poslodavca i sajt HelloWorld ne garantuje njegovu ažurnost.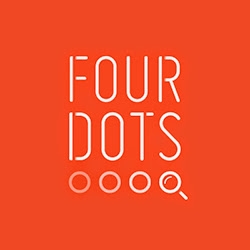 Due to the increased influx of new projects, we are looking for a new member of our team in Novi Sad or Belgrade, for the position of
Technical SEO Specialist
Belgrade, Novi Sad
Candidates should be well-versed in technical SEO reporting, familiar with digital marketing industry in general and should have several years of experience in the field. Needless to say, desire for continuous education and staying current with this fast-changing industry is a must.
The primary role of this position is a technical analysis of clients' websites and occasionally implementation of given recommendations, all based on the defined deadlines.
Candidate should have a strong understanding of what each of the issues and recommendations sent to the client means and should be able to answer potential questions regarding proposed changes.
More details on our Technical SEO page.
The scope of work covers:
Technical SEO audits of both foreign and local clients projects
Keyword research for organic search campaigns
Client competitor analysis
Backlink portfolio audits
Requirements:
Strong knowledge of on-page SEO
Solid knowledge and understanding of advanced on-page topics (canonicalization, hreflangs, Schema)
Strong knowledge of popular SEO tools (Screaming Frog, Ahrefs, Google SearchConsole / Analytics / Tag Manager)
Understanding of web performance tools and best practices (PageSpeed, Lighthouse)
Background in web design/development (or active usage of HTML/CSS)
Operating knowledge of WordPress (publishing, management, editing, plugins)
Working knowledge of Google Docs / Sheets
Strong knowledge of English language (vast majority of clients are foreign)
Considered a gravy:
Experience or working knowledge of PPC (search, social)
Sense for UI/UX improvement
Involvement in content production
Being comfortable with CLI tools and SSH
Familiarity with web hosting industry and terminology
Familiarity with Nginx and Apache configuration
Sense of aesthetics
Client empathy
Agency experience
Got what it takes to work with great team of 70 professionals?
Please send us your CV and cover letter electronically.
Deadline for applications: 16.09.2022.
Upoznaj kompaniju
Four Dots d.o.o.
Four Dots je kompanija koja se bavi digitalnim marketingom. Pomaže malim i srednjim preduzećima da optimiziranjem svojih web prezentacija budu vidljiviji na internetu i privuku veći broj klijenata.
Tvoje mišljenje nam znači!
Anonimno podeli svoje iskustvo i pomozi kandidatima koji se interesuju za ovu kompaniju.