Technical Lead - Operations
01.02.2020.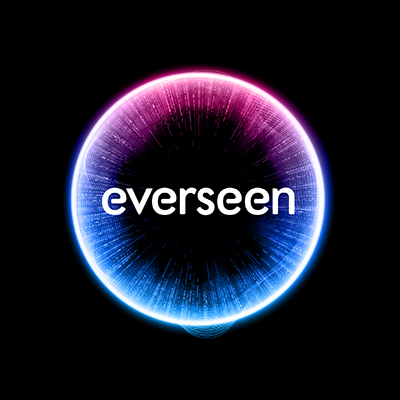 Technical Lead - Operations
Belgrade
Our obsession from day one has been and is to see the unseen.
Processes are making or breaking businesses at this very moment. The challenge is to know where, when, how and by how much.
Everseen solves this with it's proprietary AI timi.ai platform which can see processes in - real-time and enables process shaping by influencing human behavior to achieve optimal performance.
The technology is a combination of advanced machine learning, computer vision and neural networks driving Human Centric AI automation.
The company is headquartered in Ireland and it has established an AI Research and Development Center of Excellence in Belgrade. This position is within our Operations teams which supports our clients, the largest world's retailers directly through maintaining our deployed cutting-edge AI technology.
This position is part of a team which will be responsible for the deployment and operation of services to a specific customer.
General Requirements:
Good understanding of the product and technology

Good communication skills

Available to work on customer time-zone as necessary

Available to travel and work at customer's premises as necessary

Available to take calls or participate in conference calls as necessary
Main tasks:
Intervene hands-on at any level of the products/services

Makes software/system changes following the continuous integration process

Investigates and troubleshoots the entire system (L3/L4 Support)

Identifies technical/operational gaps and participates in their remediation

Identifies new developments and requirements and participates in their development
Role overview:
The job is part of the Everseen's multinational technical support team. Everseen develops point of sale non-scan detection solutions and services in retail industry. Technical lead reports directly to Technical Support Manager and is part of Operational Department.
Main Responsibilities:
Follows the internal incident management procedures and processes
Process tickets from internal or external clients
Identifies and troubleshoots software, hardware, configuration and connectivity issues in the Everseen system
Installs and configures Everseen applications
Debug system issues parsing OS and application logs
Contribute to knowledge base articles if needed
Is aware of the project KPI's and contributes in fulfilling them
Shares knowledge and offer support to other colleagues
Reports any application bugs to the Technical Team Lead
Configure and debug Linux cronjobs
Delivers additional tasks, as requested by the direct superiors
Job Requirements:
Good knowledge in Windows and Linux configuration
Basic PowerShell and SQL scripting knowledge
Basic understanding of software development lifecycle
Proven judgment to evaluate importance and impact of bugs
Experience working with ticketing systems
Experience working in a technical support environment
Availability for a flexible working schedule, including weekends
Autonomous, resourceful and proactive behavior
Fast learner, team player and high organizational skills
Strong written and verbal English skills
Benefits:
Attractive salary package
Private medical insurance
Professional growth opportunities such as trainings, online courses, conferences
Flexible work schedule
Be part of an AI R&D Center & work on challenging projects
International Work Environment & Traveling Opportunities
Deadline for applications: 01.02.2020.