Mesto:
Niš
Senioritet:
Intermediate
Datum postavljanja:
29.01.2020.
Rok:
28.02.2020.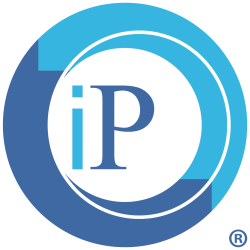 Position:
System Administrator
Location: Niš
As a highly specialized knowledge-based outsourcing service provider in the field of insurance and technology, OIP is one of the first and fastest-growing ventures in this region serving more than 60 clients across the US, UK, and Canada. With over 270 process-resolving tasks, leading educational programs and training, and ambitious staff, OIP helps clients cut costs, reduce risks and achieve business objectives.
We are looking for a System Administrator that will be responsible for the network and server infrastructure and technical support of business applications across multiple clients with diverse requirements.
In addition, this person will be responsible for:
Installation and upgrade of computer components and software, managing virtual servers, and integration of automation processes.
Troubleshooting hardware and software errors by running diagnostics, documenting problems and resolutions, prioritizing problems, and assessing the impact of issues.
Providing documentation and technical specifications to IT staff for planning and implementing new or upgrades of IT infrastructure.
Performing regular backup operations and implementing appropriate processes for data protection, disaster recovery, and failover procedures.
Leading desktop and helpdesk support efforts, making sure all desktop applications, workstations, and related equipment problems are resolved in a timely manner with limited disruptions.
Capacity, storage, and planning.
Training employees and raising awareness of information security.
Qualifications:
Associate or Bachelor's degree in Computer Science, Information Technology, System Administration, or a closely related field, or equivalent experience required.
Very confident in spoken and written English language and ability to communicate with the native English speakers on IT related subjects.
2+ years of system administration or network administration experience.
System administration and IT certifications in Linux, Microsoft, or other network-related fields are a plus.
Working knowledge of systems and networking software, hardware, and networking protocols.
Working experience with MikroTik network equipment is a must. MTCNE, MTCRE is plus.
Working knowledge of administering Windows OS.
Working knowledge of administering server running Linux (LAMP, SAMBA).
Working knowledge of virtualization, Proxmox, or equivalent.
Working knowledge of VPN connection, protocols and implementation.
Strong knowledge of implementing and effectively developing helpdesk and IT operations best practices, including expert knowledge of security, storage, data protection, and disaster recovery protocols.
Your Future Job Environment Offers You:
Grow with us - Professional and soft skills training and education.
Competitive compensation package.
Opportunity to work directly with the US-based clients on various projects.
Numerous company treat days, fruit and snacks, team buildings, and events.
A stimulating working environment, a diverse and built-in culture and a pleasant working atmosphere.
Deadline for applications: 28.02.2020.