Oglas je preuzet sa sajta poslodavca i nije proveren od strane sajta HelloWorld.rs

Job listing has been deactivated.

Mesto:
Beograd
Senioritet:
Junior
Datum ažuriranja:
19.07.2019.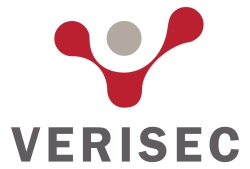 Summer UX Internship
Beograd
Verisec is organizing paid summer internship for UX design during August 2019!
Yes, you can go to the pool or beach, but if you are interested in gaining professional experience in crafting UX in the IT industry – this is your chance! We are looking for candidates that want to learn more about prototyping of web and mobile interfaces.
Upon completing your internship, you will learn hands-on how to:
conduct usability testing,
collect and analyze data from research,
transform ideas into InVision prototypes,
how to use (and contribute to) design systems,
prepare files for production development,
work with developers on implementation into WordPress, React, mobile platforms etc.,
use version control of design files trough Abstract GIT,
work in Sketch, Craft, InVision, WordPress, Adobe CC package etc.,
communicate and give actionable feedback, and
work with agile and scrum methodology.
Requirements:
Being able to join us in our Belgrade offices during the August 2019,
You have a brief understanding of interaction and visual design, design thinking and UX methodologies,
Our tool set are Sketch, InVision, Adobe CC, so we expect that you are familiar with them and we will help you in learning the rest,
You are constantly on top of the latest and greatest news in the industry,
You are passionate for UX design, so much that you want to spend summer learning about it,
And yes, you see UX design as a team sport,
We'll consider it an advantage if you,
have some experience in product designing and collaboration with mobile and web developers,
bring additional skills to the table such as illustration, branding capabilities, motion design, WordPress, making the best icons or good coffee, etc.,

and

have a portfolio of projects that demonstrates your current UX skills.
How to apply:
CV: Send us a regular CV on 1-2 pages which will be useful for us just to grasp your general background. Feel free to send us also the information on what you are passionate about, e.g. in Verisec we have snowboarders and skiers, world travelers, pole dancing champions, musicians…
Portfolio: No need to spend 10 days on polishing your "perfect" portfolio. We just want to see your top ~3 projects that you are proud of, with some description of what you wanted to achieve and what was your role and contribution to it. We don't expect perfection, we want to understand you, your approach and your thinking behind the project. It can be even your student project where you made up a new brand. Send us a simple PDF with several pages, as much as you think is appropriate to represent yourself, having in mind that we are busy working because we miss someone like you to join and help us. Include links to your social media accounts (if you have them) like Dribbble, Behance, Instagram, Twitter etc.
Send your application electronically with the subject "Summer UX Internship 2019" and a brief explanation on why you think you are a good match, and what you liked about this internship description, our company or the products we are working on. Just a few sentences, no need for an essay, with portfolio and CV in the attachment.
PS. If you happen to see this and think that the internship would suit someone you know, please feel free to share!
Deadline for applications: 31.07.2019.
Job listing has been deactivated.

Apply here