Software QA Engineer
19.03.2020.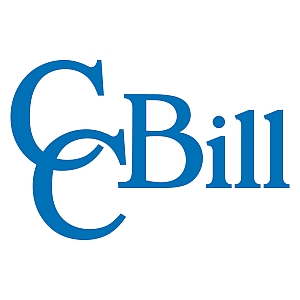 Software QA Engineer
Location: Novi Sad
Overview:
The Software QA Engineer will be responsible for the testing of product lines and reporting defects. The applicant should have a technical background and be familiar with the typical software development lifecycle and object-oriented programming concepts. A qualified candidate will develop and execute test cases, report defects and work closely with development to ensure production readiness for company software.
Attendance Requirements:
Working hours: 40 hours per week, 10 am to 6pm, Monday to Friday
Key Job Responsibilities:
Performing multiple types of black-box, grey-box and white box testing including functional, system, end to end, smoke, regression, and ad-hoc testing.
Submitting comprehensive defects using our bug tracking system.
Regressing and verifying defects as needed.
Ability to review a defect and triage it to the correct department/team member.
Recording results and provide metrics.
Analyzing requirements and write test cases.
Designing test plans from business requirements and specifications.
Providing work estimates.
Ability to escalate issues when need be.
Participating in peer reviews.
Performing some basic scripting.
Mentoring less experienced employees.
Acting as QA champion on assigned projects.
Work as the primary QA representative on Scrum teams.
Key Skills:
University degree in Computer Science or related degree or equivalent field experience.
Minimum 4+ years' overall Quality Assurance experience with an engineering focus.
Practical working knowledge of software testing methodology and Quality Assurance fundamentals. (Both Waterfall & Agile development methodologies).
Solid experience in test-driven development, unit testing, functional testing, system integration testing, regression testing, web service testing, and browser compatibility testing.
Exposure to testing automation tools - JUnit or Selenium (Selenium IDE, Selenium RC, Selenium Web Driver) required (both preferred); JMeter and Eclipse.
Understanding of programming concepts and best practices.
Experience using Linux/Unix/Windows OS.
Experience with shell scripting languages.
Advanced MySQL experience.
Experience with testing web applications.
Expert at troubleshooting and diagnosing system issues.
Excellent oral and written communication skills.
A high degree of flexibility and creativity.
Ability to work in and embrace a team environment.
Ability to work in a fast-paced environment.
Ability to work independently with minimal supervision.
Ability to be self-motivated and exhibit a high degree of professionalism.
Ability to communicate effectively with all levels of employees/management.
Demonstrated ability to handle high levels of stress.
Ability to stay focused on the task at hand, ensuring that timelines are met, and operations are not adversely impacted.
Strong problem-solving abilities.
Additional Desirable Qualifications:
Experience using an IDE, such as Eclipse or Visual Studio.
Apache and/or Tomcat experience.
Database design.
Perl scripting.
Deadline for applications: 19.03.2020.