Senior Product Support Representative
19.02.2020.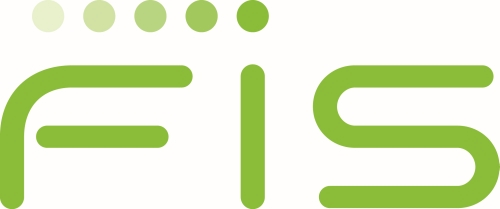 Senior Product Support Representative
Belgrade
Job Description
Do you find the financial markets exciting? Does using technology to develop complex and demanding solutions appeal to you? Then look no further… Come make your career with us!
FISTM Front Arena
At FISTM Front Arena, we have been building systems for financial trading, risk management and position control for 30 years. Our systems enable banks, hedge funds and other financial institutions to make critical decisions with confidence, execute their orders and follow up their positions independent of the asset class: stocks, commodities, rates or FX. In short, we support the whole electronic trading process from sell-side to buy-side and front-to-back.
What you will be doing
In this experienced role you will analyse customer issues and supply customers with expert technical advice and services related to the use of our trading software. You will also be challenged with a wide range of tasks, spanning from analyzing and resolving critical application issues impacting the daily business of our customers to supporting customers in evolving their knowledge and guiding them in the usage of our product focused on the technical side.
You will be based in Belgrade as part of the Global Client Services Organization, and working closely with the Support and Development teams in Stockholm, Sweden.
You will be serving our major client base in Europe, the Middle East, and Africa.
What you bring
A successful candidate has a keen interest in supporting customers both in software/systems for trading and the Financial Markets.
Recommended requirements
Degree in Computer Science/Engineering (or similar degree)
3+ years of experience in the Financial industry/financial software support or development environment (i.e. you could also be a developer looking to move into a software support role)
Experience in managing Relational database systems – e.g. Microsoft SQL Server and SAP- Sybase
Fluent in both spoken and written English
Excellent troubleshooting/problem solving and communication skills
Team player who can handle several ongoing issues simultaneously
Strong analytical thinking with a pro-active and self-starter mindset .
An analytical thinker with an entrepreneurial attitude to problem solving.
Driven and enjoy influencing the direction of your own development.
Collaborative and like to share knowledge.
Constantly challenging existing mindsets and ways of doing things for the better.
End-user focused and passionate about the user experience.
Added bonus if you have
Basic programming experience (C/C++, Python, etc.).
SQL
Administrative skills for Windows OS 10 & Active Directory.
Moderate level knowledge of LAN and VPN
Experience with IT architecture/topology diagrams
Fundamentals about FIX/ITCH/OUCH protocols
Familiarity with Virtualization (VMWare, Amazon AWS etc.)
What we offer you
A work environment built on collaboration, flexibility and respect
Competitive salary and attractive range of benefits designed to help support your lifestyle and wellbeing (including private healthcare, 24 days of vacation, work from home – 4 days per month, etc.)
Varied and challenging work to help you grow your technical skillset
Ready to start your journey with us?
We look forward to receiving your application. Please use only the button below in order to apply (only complete online applications will be considered).
FIS is committed to protecting the privacy and security of all personal information that we process in order to provide services to our clients. For specific information on how FIS protects personal information online, please see the FIS Online Privacy Notice.
Deadline for applications: 19.02.2020.