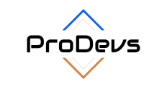 ProDevs is a fast growing software company headquartered in Belgrade, Serbia. We build web, desktop, and mobile applications for businesses, from small startups to large enterprises, and we're looking for a senior Java Developer to help us grow.
We are seeking a full-time, on-site
Senior Java Developer
Belgrade
who will be involved in the development of a big geolocation application.
For this long-term project, the client would like to cooperate with a developer who believes in the product and who will be willing to occasionally travel to Gent, Belgium.
You will be working in a team developing geospatial applications for smart cities. You will cooperate with the team and the product owner in order to understand user requirements, translate them into user friendly design and deliver a quality technical implementation.
You should be capable of helping other team members with problems that need solutions. Last but certainly not least, you should be an individual with strong communication skills and have a desire to interact with both clients and the team members in a consistently positive manner.
Position Responsibilities
Understand user requirements and functional specifications using agile methods (incl. user stories and mockups)
Design and develop high quality, tested software to deliver user friendly, robust and easy to maintain software products
Use and maintain a rigorous software build and testing framework for continuous integration
Assess the impact and risks of code changes and new code implementations and provide estimates and suggestions for them
Analyse software issues, find their root cause and fix them
Perform scrum team duties during sprint planning, sprint review and discuss progress and any impediments in the daily stand-up meeting
Keep the existing SAAS solutions operational and performing and suggest continuous DevOps improvements
About you
You are really passionate about coding. You take pride in the stuff you release!
You have minimum 3 years experience as a Java developer.
Experience with Java 8 or Java EE.
Good knowledge of Web Services (REST & SOAP, Hibernate).
Experience with Spring, Spring Boot, Spring Security.
Experience with RESTful API, Microservices.
You are an eager learner, never shy of taking on new challenges.
You can handle a PostgreSQL database.
You speak fluent English and/or Dutch.
Interest in the following is a plus
Maps, GIS and location based services
Big data platforms and NoSQL databases
DevOPS (CI/CD pipelines, ANSIBLE, docker, AWS, Azure, etc.)
Agile development, Scrum and XP
What you get in return
Challenging assignments on existing and new products and R&D projects
A team that values innovation, mutual respect, collaboration and challenging the status quo
A team that fosters initiative, where you can spot and grab opportunities, take ownership, and develop your talent
Personal and professional growth opportunities
Friendly working environment
Refreshments daily
Flexible working hours
International environment and knowledge sharing
Free parking space
Different wellbeing packages
Why ProDevs
We're a medium-sized team that's growing fast, so everyone that joins has a direct impact on the direction and success of the company. We strive for an open and collaborative, work-hard play-hard environment.
Deadline for applications: 06.08.2020.