Senior Frontend Engineer
TX Services d.o.o.
24.04.2020.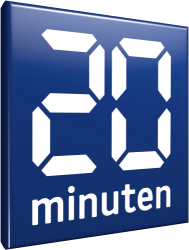 As Switzerland's leading digital hub, we provide our media and platforms with enabling technology solutions, to drive their businesses. We stand for interdisciplinary collaboration, innovation and dynamic development.
We are on the move – and want to keep moving. We are farsighted. We are proactive. We are courageous. We are TX.
20 Minuten is one of the most-read newspapers in Switzerland. On average, our digital products hit over 1 billion page impressions and are used by over 5.3 millions unique clients each month.
As we keep on expanding, we are currently looking for Senior Fronted Engineers, and would like to welcome you on board with us very soon.
Senior Frontend Engineer
Belgrade
Would you enjoy doing this?
End-to-end responsibility for conception, development and implementation of modern frontend applications
Writing software to improve webapp reliability (unit tests, automated testing)
Working with product and design teams on producing the most intuitive and easy-to-use interfaces
Be a pragmatic influence to how teams deliver front-end solutions to our millions of readers
Uphold our front-end engineering standards
Does this sound like you?
5+ years of practical experience writing solid universal JavaScript (React/Redux), HTML, and CSS in a production environment
You have impeccable follow-through and passion for delivering effective solutions
You take ownership of your work and have deep empathy for users
You have excellent written and verbal communication skills
You have a strong understanding of client communication with APIs
You are a problem solver with a passion for simple, clean, and maintainable solutions
You test your code and appreciate the benefits tests offer
Practice in clean code, pair programming, continuous integration/delivery
Experience with agile methodologies and pronounced agile mindset
You're familiar with product and design life cycles, and collaborating closely with designers and product managers
A degree in computer science or equivalent practical experience
What we offer:
Being a part of establishing a Swiss based subsidiary - TX Services in Belgrade
Competitive salary and a variety of fringe benefits
Great equipment
International team and working environment of talented and fun people
Personal further education, as well as regular international travels
Opportunity to grow both professionally and personally in a stimulating environment
Excellent work-life balance
Deadline for applications: 24.04.2020.