Senior Backend Python Developer
Kiwi.com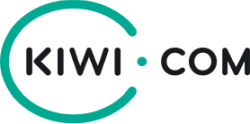 Senior Backend Python Developer
Belgrade, Serbia
Full-Time
What do we expect:
Good knowledge of Python 3.7, Django and Django Rest Framework (DRF)
Experience with relational databases (we use PostgreSQL), Redis and Elasticsearch
Knowledge of Docker, CI/CD, and GCP
Write stable, maintainable, and well tested code (trust us, it takes much longer to fix consequences than write actual tests)
Code design patterns
Code Review best practices
Microservices best practices
Intermediate English
Self, quick and deep learning – not being afraid to experiment, fail, learn and eventually succeed
Proactive and Reliable
A passion in what you are doing with your life
Nice to have skills:
Knowledge of distributed task queue with Celery
Knowledge of message queueing with RabbitMQ
Knowledge of container-orchestration with Kubernetes (k8s)
Being able to talk about tech stuff with non tech people either to explain how our product works and what are its limits or to discuss implementation of new features
Mentoring other team members
Your responsibilities would be:
To code and invent:
You will spend most of your working hours coding, so we will do our best to make your work as smooth and efficient as we can so that you would be able to fully enjoy it. We use modern technologies as much as possible, and we expect you to keep an eye on new solutions and practices that can be integrated into our projects.
To maintain and improve:
We are committed to our work, and we like to maintain our code and to improve it from time to time, implement new features, clean any potential bugs or apply new technologies.
Be passionate:
Most of all, we want you to be passionate about what you do, and to share that passion with us! We are a young team, engaged with our work and always happy to be working on meaningful projects, and we hope you'll feel the same!
Why it rocks to be at Kortechs.io:
We deploy immediately after a job is completed, not after months of QA
Do, fail, learn – repeat! We understand that mistakes happen and we learn fast
We decide which cutting-edge technologies are appropriate for the task
We love contributing and using Open Source
We visit and speak at conferences and technological events worldwide
We code at hackathons and other competitions
We support the local technological community
We use our work time wisely with a friendly vacation policy and work schedule
We also like to party and hang out together
Dogs, kids and parties are welcome in our offices
We work, play, relax, workout and even nap in our offices (chillout zone, free refreshments, etc.)
Besides a fair salary, we can also look forward to quarterly bonuses dependent on our performance
Interested? Join us and hack the traditional ways of travel!
Deadline for applications: 28.02.2020.