React.js Developer
20.12.2019.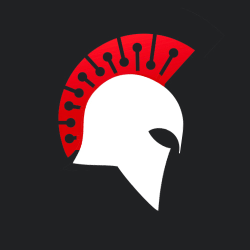 React.js Developer
Belgrade
Spartans AI is an international innovation powerhouse focused on Interface Innovation utilizing emerging technologies. We use technologies to create smart solutions for different industries such as automotive, transportation, finance, HR and others.
Position description:
Developing new user-facing features using React.js
Translating design and wireframes into high-quality code
Optimizing components for maximum performance across a vast array of web-capable devices and browsers
Building and maintaining our in-house products, as well as working on innovative solutions for our customers with a team of talented developers
Communicate and share knowledge and ideas with colleagues from Tel Aviv and Kyiv office
Use a variety of the latest technologies
Write stunning code in top-notch technologies
Required Skills:
1 year of hands-on experience with React.js
Experience using Redux library
Attention to details and strong analytical skills
Ability to understand and translate business requirements into technical requirements
Strong HTML5 and CSS3 skills
Proficiency in JavaScript, including DOM manipulation and the JavaScript object model
Previous experience with authorization mechanisms - JSON Web Token
RESTful APIs
Proficient in using Git Version Control
Excellent knowledge of English language (written and verbal) skills
Nice to have:
Experience with other modern JavaScript frameworks
Experience with JavaScript (ES6)
Familiarity with Scrum methodology or other agile development processes
Familiarity with modern front-end builds pipelines and tools such as Babel, Webpack, NPM, etc.
Experience with Socket.io
Node.js
Benefits:
Amazing team both personality and professionally wise
Prime-time location in the city center of Belgrade
A lot of space to grow both professionally and personally
A fast-growing startup company with a warm environment
Working with the most cutting-edge technologies
Make an impact on the products and bring ideas to the table
*Only shortlisted candidates will be contacted.
Deadline for applications: 20.12.2019.