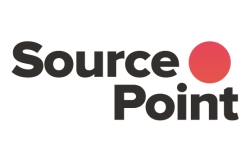 R&D Software Engineer
Belgrade
Sourcepoint is a software engineering company located in Belgrade, Serbia. Our offices are located in the city center and are indeed comfortable. We also work remotely.
Over the course of several years we've managed to be able to solely work on the product-side of each project and are responsible for research and development with all our partners. All our projects are written from scratch, by our very engineers. We are, to a great extent, a 'backend house' – and we don't have too much web or mobile engagements.
At the moment, due to the increase in workload, we are looking to add multiple engineers to join our great R&D team.
If you are mainly a Java developer with a minimum of 2 years of experience, or you just want to constantly learn – please read on.
Our Projects
Geo-Spatial Product: Streaming large dataset of geo-spatial data, locating and moving pins around. We are using Python implementations of ML algorithms to train statistical models.
Biometric Product: Facial recognition, Document recognition (Driver License, Passport) for the US market.
GDPR Smart Product: a full-blown GDPR implementation of all process related to the GDPR regulation. Working with a Swiss partner. Our end user is a big international insurance corporation. Another great name from automotive industry is coming along this year.
Our Technology
You are not expected to know all the technologies below. If you don't know something - we will teach you.
Languages: Java (Spring) / Python / JavaScript.
Databases: All major relational and non-relational databases.
Streaming / Messaging: Kafka / RabbitMQ.
Architecture: We prefer to go with micro-services. We've developed 100+ of them over the years. However, we think that they are not always the best solution for everything. We also dislike buzzwords.
Cloud: AWS / Azure.
Web technologies: Angular, React (we don't use them that much).
Our values
We care of all our people, and never consider them as resources. Everyone is important.
We think outside of the box – and are solution oriented.
We take pride in what we do.
We all share profits, not only in the means of salary.
We like to learn new things all the time, and everyone is encouraged to bring ideas out.
We like to build products. We failed many times so far trying to build something on our own. If you are interested – we will give you a tour of our product graveyard during your visit.
What we offer
Challenging projects based on newest technologies.
A lot of room for learning new things.
A great salary. And we mean it.
A great environment to work in. Our offices are located in the city center and are large.
Remote work.
Our hiring process
You read the ad, and you like what you see. Check our web site first (www.sourcepoint.rs), we know it sucks and are working on it as we speak.
You submit your CV in English
We like what we see and invite you for a discussion in our office. When we say a discussion, we really mean it. It is not a formal interview.
You will hear back from us no later than a week from meeting us.
Deadline for applications: 30.10.2019.