Node.JS Engineer
25.01.2020.

Node.JS
engineer
Belgrade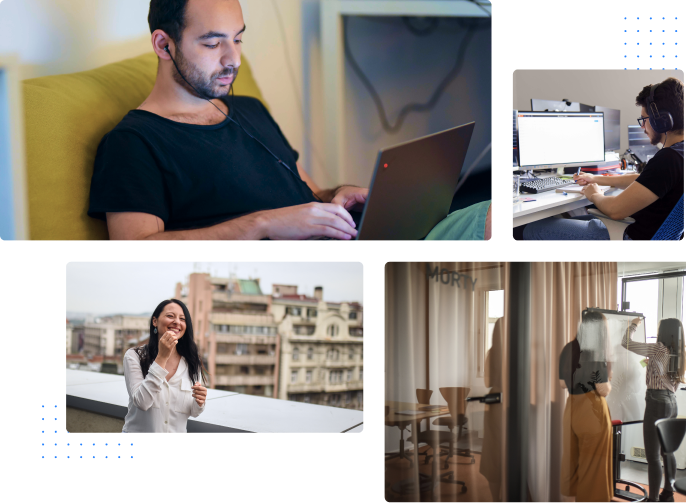 Who are we?
TradeCore is a fast-growing multi-product company at the forefront of innovation in FinTech with offices in Belgrade. We operate across FinTech, RegTech, payments, and crypto verticals. Our passion is providing cutting-edge & easy-touse solutions to the modern businesses operating on capital markets. Our customers use our products to manage millions of users and process hundreds of millions of dollars of payments, and we're just getting started. You can think of us as the AWS in FinTech.
We are not offering you just another job. You'll be joining a network of people working together to make a difference in FinTech. The team behind TradeCore is what makes us a core service provider for regulated financial service market leaders globally. Our environment is fast-paced, fluid and there's a lot at stake. We do expect a lot from our people, however, we give them the opportunity to make a real impact, grow a career, and take a leading role in our ventures. We're proud of the brilliant people who got us here, and want to hire more of the same. If you want to be a part of TradeCore's team and are up for the challenge, we'd love to hear from you.
---
Why do we need you?
We're growing our team and looking for a person to join us in developing our BrokerCloud platform. BrokerCloud is an asset agnostic investment and banking platform-as-a-service, with access to a wide range of liquidity and payment service providers. The platform offers fast, compliant customer onboarding and instant product development with turnkey brokerage functionalities. From expanding and updating platform features to developing new ones, this role is a unique opportunity to work with high-load services and pioneering fintech technology.
---
In order to be successful in your role, you should have extensive knowledge and experience with:
3+ years of Software Development experience
1+ year of Node.js/JavaScript experience
Strong JavaScript understanding
Experienced with SQL and Redis
Building REST API's
It will be considered a bonus if you have experience with:
Express
Sequilize
Postgress
Socket.io
Amazon SQS
ElasticSearch
Are you detail oriented, self-organised and a proactive learner? Ideally, we're looking for someone that possesses these traits and is willing to get stuck in with the team to meet objectives, and grow with the company. If you're confident, reliable, analytical and not afraid to unleash your creativity, this could be the role for you.
We are offering you:
An opportunity to skyrocket your career, work on cutting-edge FinTech products, and collaborate with great people who will always be there for you
A competitive salary, based on your experience and performance
A weapon of your choice! You will have a budget to spend on hardware, and we will provide you with any software licences you might need
Private health insurance and a FitPass card
A budget for professional advancement, as we understand how important it is to work on expanding your knowledge
22 days paid vacation (accruing an additional day per year, up to 4 years)
Friendly offices in downtown Belgrade with a fully stocked kitchen
Paid lunch every day! :)
As part of the TradeCore team, you have the opportunity to contribute, learn, improve your skills and expand your potential. Are you ready?
Deadline for applications: 25.01.2020.