Linux Systems Engineer
08.08.2019.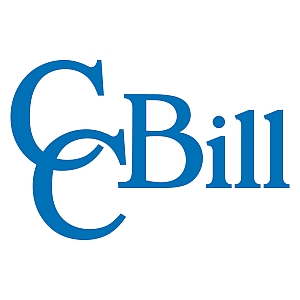 We are looking for:
Linux Systems Engineer
Belgrade / Novi Sad
Interested in working with enterprise level Linux based technologies?
Interested in being involved in building projects from scratch, all in-house?
CCBill EU and its parent CCBill form a part of CWIE LLC based in Phoenix Arizona. CCBill handles online payment processing services and affiliate marketing solutions. We've been operating in the USA since 1998 and have satellite offices in Malta, the Netherlands, Serbia and Singapore.
One of the great things about working with our company, besides the enterprise level systems, is the ability to use the latest cutting edge technologies and work alongside a talented, creative and professional team.
PRINCIPAL DUTIES AND RESPONSIBILITIES:
System maintenance and patching during scheduled maintenance windows
New server builds utilizing VMWare infrastructure
Performance tuning and optimizations of existing platforms
Participation in project meetings, project work, and serving as a liaison for Applications Services on project teams
Other duties as prioritized by management
Do you have the following?
3-5 years' experience managing Linux hosts in enterprise environments
experience with VMWare virtualization products in a production environment
3+ years' experience with apache webservers, apache tomcat, java, perl
Experience administering MySQL, PostgreSQL, or other SQL databases in a production environment
Experience with monitoring tools such as sensu, Nagios, cacti, zabbix, etc. in enterprise environments
Experience with source control (git/svn/cvs or similar)
Strong communication, documentation, and analytical skills
And possibly the following?
Familiarity with industry standards and technologies is a plus
Exposure to cloud computing in an enterprise setting
Exposure to puppet, chef, or other config management tools
Experience with commercial load balancer products (F5, Brocade, etc.)
Familiarity with haproxy, openldap, open source virtualization products (such as virtualbox, vagrant, vmware player)
Experience using CI tools such as Jenkins, Travis CI, etc.
Exposure to container tools like Kubernetes docker, etc.
Attendance Requirements
This position is full-time
The employee is expected to work 40 hours weekly, Mon-Fri
Employee will be part of a 24/7 on-call roster
What we offer
Private health insurance
Sports activities
Fruit, coffee, tea, water and soft drinks… all on the house
Bright, colourful offices in New Belgrade / Novi Sad
The ability to work with the latest cutting edge technologies
All benefits paid pursuant to relevant Serbian laws
If you are interested in this position, please send a covering letter and CV in English!
Deadline for applications: 08.08.2019.