Linux Support Engineer
29.10.2019.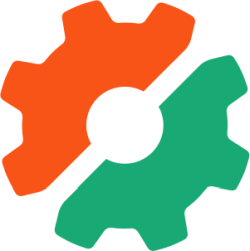 Linux Support Engineer
Remote Position
DESCRIPTION
As Semaphore's Linux Support Engineer, you will be providing first-class service and tech support to our customers. Our customers are very technical (DevOps and engineers) and we want someone that can interact with them at that level. Your responsibilities will include providing technical support, debugging integration issues, writing custom scripts, and occasionally teaching customers how to use Semaphore.
This is a fantastic opportunity for an energetic, motivated, and organized team player to join a growing organization. Customers ranging from startups to companies like Salesforce and Toyota have described their experience with Semaphore support as "like having another engineer on their team". More than 9 out of 10 customers rate Semaphore support as "great".
This is a remote position and you should thrive in asynchronous communication. We expect you to have strong written communication skills and be able to develop working relationships with coworkers in locations around the globe.
The role is available on both the part-time (20 hours/week) or full-time basis. Working hours will be commencing with 9am- 5pm CET during the period of initial training and onboarding, after this, you will follow the weekly shift pattern of 8am - 4pm and 1pm - 9pm together with our colleagues in the customer support. Support is an integral part of Customer Success, and you will collaborate with other team members to identify the ways of improving Semaphore's user experience and documentation.
Semaphore's customers are testing and deploying some of the coolest and most innovative cloud applications today. You will be the key person to support them by:
Working directly with customers to resolve any issues that they may be having with the Semaphore platform.
Monitoring and addressing customer tickets to understand common issues.
Improving our documentation.
Developing sample applications.
Participate in the building of tools and processes to support the infrastructure
Providing feedback to our product teams.
Building and maintaining support's internal tools.
Requirements
A solid understanding of the Linux operating system.
Ability to debug and solve configuration, performance and reliability problems.
Familiarity with a broad spectrum of technology stacks, including Rails, Python, Node, Java, and others; relational databases and NoSQL technologies.
Excellent written and verbal communication skills.
Knowledge of standard methodologies: configuration management, monitoring, alerting, metrics.
Ability to work in scripting languages such as Bash or similar.
Being self-managed and capable of making effective decisions.
Be well-organized, have an excellent work ethic and attention to detail.
Be passionate about helping real customers solve real problems.
Have the ability to work effectively remotely with a team.
Knowledge of unit testing, test-driven development, continuous integration and continuous delivery methodologies would be considered a plus.
BENEFITS
The impact of working on a product that's competing on a global market.
Join a small team of around 20 full-time people who love what they do.
A healthy 40-hour (or 20 work week, a friendly and supportive work environment.
Competitive salary.
Company retreats.
Space to learn continuously and choose the tools and equipment for your job.
Paid trips to conferences and books of your choice.
Interact with developers that use Semaphore and talk about latest and greatest way to develop and ship software.
Paid membership at a fitness club of your choice.
Semaphore is an equal opportunity employer. Consistent with our mission of serving a diverse and global audience, we value a diverse workforce and inclusive culture which reflects that. We encourage applications from all qualified individuals without regard to race, colour, religion, gender, sexual orientation, gender identity or expression, age, national origin, marital status, disability, and veteran status.
Who We Are
Semaphore CI.com is a leader in hosted continuous integration and deployment, with over 30,000 developers relying on Semaphore to test and deploy their code. Our mission is to help teams ship their software faster and with more confidence by providing a fast, robust and scalable platform for software delivery.
We work in small, highly effective teams, and every person is vital to the success of the company.
Our team is made of smart, creative people who love their craft. We believe that a great place to work is where we're surrounded by self-managed people who consistently do good work and positively inspire us.
We work in a fast-changing environment of a new market, and there are many ways you can make a great impact. You will not be just improving the product or customer experience, but have a voice in shaping the company culture too.
Sounds good? Come work with us.
Deadline for applications: 29.10.2019.