Mesto:
Niš
Senioritet:
Junior
Datum postavljanja:
17.07.2019.
Rok:
15.08.2019.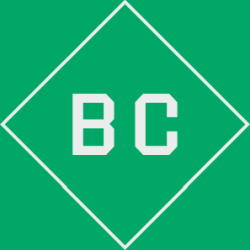 Junior Data Developer
Niš
Important note: No admissions for remote work will be considered.
Are you in the beginning of your career journey as a developer and are looking for exciting projects in an international company? Are you interested in automation or online marketing? Do you want to see your work being put to practical use in a fast-paced environment, to help colleagues deliver real business results? If so, you're welcome to join Niš' most modern, ambitious and fast-growing tech company!
Better Collective is an international, award-winning company working to give punters and players a better and more secure iGaming experience. We are producing outstanding sports betting content and iGaming products that go far beyond the usual standards.
We are now on the lookout for a Junior Data Developer to support our exciting automation project within SEO, Search Engine Optimisation. The project is led by our award-nominated Senior Technical SEO Specialist and supports both the immediate Organic Performance team, and ultimately the whole company.
THE ROLE
As our Junior Data Developer within Organic Performance team, you will have a unique opportunity to help us guide and streamline our SEO-related data analytics efforts. Your main task will be to automate our data collection and transformation processes via scripts, following a set of requirements.
You will get to work with APIs, as well as come up with your own ideas on how to efficiently collect and transform data from a variety of sources available to the team (such as third-party tools, and relational databases).
Your goal will be to both collect, clean, and store the data, as well as find other automation opportunities within the team. The role offers a potential to start building out the backbone of our centralised data storage and take ownership of a big data analytics platform.
You will work closely together with our Senior Technical SEO Specialist in Copenhagen, who leads the automation project. You will report directly to the Organic Performance Team Lead in Copenhagen.
OUR IDEAL CANDIDATE
We are looking for someone with a keen sense of curiosity, who is willing to take ownership and considers themselves a self-starter. Ideally you have a good grasp of mathematics and are interested in data science. Since you will be our only developer in the Organic Performance Team, you have to be self-driven and comfortable enough to work independently. We have a few scripts written in Python, so knowledge of Python and packages such as pandas is a must. Great use and understanding of the English language are required.
EXPERIENCE
Demonstrable knowledge of:
Python
Good grasp of mathematics
Querying language of choice
An Extra Plus if You Know:
Statistics
SEO or other marketing topics
DB solutions (for example: MySQL, Cassandra, MongoDB)
Data visualisation
WHY JOIN OUR TEAM?
We offer you an opportunity to quickly advance your developer skills and contribute to a growing automation project with real business impact. You'll have the freedom to discover optimal solutions to exciting automation challenges defined by our Senior Technical SEO Specialist. Better Collective as a company is quickly expanding in Niš and in our ambitious Organic Performance team there's room for fast-paced career development.
At Better Collective we can boast a vibrant office culture with a welcoming spirit. And if you don't happen to live close to Niš, but are open to relocation–don't worry, we guarantee an open social climate with plenty of opportunities to gain new friends and expand your social and professional networks, while you grow your developer skills.
APPLICATION DEADLINE
We look forward to hearing from you and accept applications for this position via the "Apply Here" - button.
We will process your application quickly and give callbacks continuously until we find the perfect candidate.
Expected start date: as soon as possible.
Please submit your CV and cover letter in PDF; only applications submitted in English will be considered.
Deadline for applications: 15.08.2019.