Oglas je preuzet sa sajta poslodavca i nije proveren od strane sajta HelloWorld.rs

Job listing has been deactivated.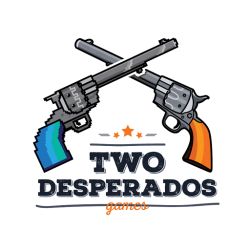 Intern Software Engineer
Belgrade
Job Description
We are looking for a problem solving Software Engineer to join our Development team and move our games to the next level! Our games Woka Woka and Viola's Quest have over 30 million players worldwide and that is only the beginning! Alongside our Development team, you will work with other departments as well, to bring new features to our players around the world.
Here's what you will be doing
Works on tasks assigned by the Lead Programmer.
Work on other programmers code, fixing bugs and implementing features.
Implement, test and document the technical aspects of gameplay features.
Produces efficient code and participates in architecture and code reviews.
Participate in the architecture, design and implementation of the gameplay code following the Game Design intentions.
You write robust, optimized and maintainable code.
Studies game and level design documents, and gives feedback on feasibility.
Identifies missing details in feature requests and breaks down the tasks into modules that can be implemented and tested.
Identify and report risks at a technical level to the Lead Programmer.
Understand the roadmap/implementation of new features into a project.
Desired skills and experiences
Strong knowledge of C#, and solid understanding of meta programming techniques. Knowledge of at least one scripting language.
Unity programming skills and experience, as well as advanced knowledge of Unity team workflow and integration pipeline.
Proficient understanding of code versioning tools, such as Git.
You are proficient at Mobile Operating Systems: Android, iOS and others with an advanced understanding of the challenges multiplatform development brings.
Problem-solving and a strong analytical frame of mind.
Ability to work as part of a team.
Able to adapt quickly to new coding environments and programming standards.
Good communication, organization, and documentation skills.
What you'll learn in this role
Learn about the industry trends and benchmarks.
Working on game development process.
Develop sustainable solutions, improving the engine and leaving it better than you found it.
How to make progress in your personal career.
Deadline for applications: 04.05.2020.
Job listing has been deactivated.