IT Project Manager
12.09.2019.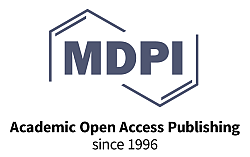 IT Project Manager
Belgrade
About our Company
As an international pioneer in scholarly open access publishing, MDPI has the mission to foster open scientific exchange in all forms, across all disciplines and platforms. Besides our software-driven main business, we develop and maintain all sorts of digital platforms ranging from scientific exchange platforms to article databases and search engines, all focused on empowering scholars and giving them the best possible product and service experience. Because digital platforms form the backbone of MDPI, we want to invest and grow our product and service design capabilities. Thus, we are looking for a project manager who is passionate about guiding a team of product designers and IT experts in their effort of creating elegant design solutions, enriching the interactions users have with our complex systems.
About your Job
Together with our designers and developers, you will contribute to the creation of a brand-new product design and business R&D department inside MDPI and work closely with other experts from across our entire organization. You will also be involved in implementing a new design process, design system, create innovative design solutions for existing and new products. With your holistic approach to project management, you will lead and empower your project team and shape the future of our fast-growing organization and contribute to our vision of open science.
Responsibilities
Coordinate internal and external resources for the flawless execution of IT projects
Ensure resource availability and allocation within the project team and organization
Ensure that all projects are delivered on-time, within scope and within budget
Assist in the definition of project scope and objectives, involving stakeholders and ensuring feasibility
Coordinate comprehensive project documentation for handover and post production use
Collect continuous feedback from our operations to evolve our processes
Develop robust methods and plans to monitor, track and verify progress
You will empower your team to excel and grow
Qualifications
Minimum qualifications:
Bachelor's Degree in appropriate field of study or equivalent work experience
2+ years of professional experience in the product design or software industry
Experience in leading digital product development through its entire process
Management skills in project planning, budgeting, writing reports and briefings
A collaborative working style with a strong focus on execution and results
Preferred qualifications:
Project Management Professional (PMP) / PRINCE II certification
Ability to employ good troubleshooting skills and creative problem-solving abilities under pressure
Experienced with a variety of project management methods such as Scrum or Agile
Experienced with facilitating discussion and elaborate alternatives or different project approaches
Show a distinct customer focus and entrepreneurial and human centered thinking
Experience partnering with engineering and design teams
Good English language skills
What we offer
Flexible working hours
Flat organizational structures
Attend science conventions
International work environment
Monthly team events
Competitive salary
How to apply
Required:
Resume including personal information, past education, work experience
Nice to have: reference letters and certificates, case study of past projects
Deadline for applications: 12.09.2019.