ISP Operations Process Manager
27.08.2019.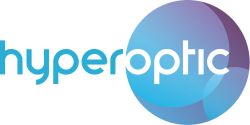 ISP Operations Process Manager
Belgrade
Who are we?
Hyperoptic is rolling out the largest gigabit network in the UK; more than 21 times faster than the national average. Ranked in The Sunday Times 'Tech Track' 100 fastest growing technology companies for the second year running and recent winners of 'Best Superfast Broadband' provider for the sixth consecutive year at the 2018 ISPA Awards.
We have big plans. This can only be achieved by growing our dedicated team to shift the boundaries of what's possible.
What will you be doing?
Manage the flow of the ISP "funnel", monitoring homes signed, hyperzones, homes passed, orders, installations and activations
Monitor drop-off rates for each stage of the process to identify opportunities for increased customer activations / revenue generation
Review capacities at each stage (eg installations, router stocks, abandoned calls) to ensure the conversions are maximised
Identify and help teams document key business processes in each department area
Review opportunities for automation and improving efficiency within these processes
Identify & define requirements for new tools for the division, includingo CRMo Workforce Managemento Call Centre automation
Support ISP department key projects to ensure deadlines are met, and stakeholders are informed and / or contribute to the project success
Work on Voice of the Customer projects and initiatives to help improve customer experience and customer satisfaction
Manage the prioritisation of task lists for the division for BI, Systems and IT to be managed, shared and reviewed regularly
What are we looking for?
BA / MS degree or advanced degree in marketing, engineering or related field
Experience in running customer-focused projects
Strong expertise in customer data strategy, data and content management, segmentation, CRM software and tools, analytics, workflow and processes, email operations, technical infrastructure, preferably in large organisations and complex settings
Experience in structuring transformation and streamlining marketing operations, system integration and architecture
Evidence of business process improvement, where new or existing processes have been implemented increasing efficiency and/or growing revenues
Good analytical skills, data-driven and critical thinking
Commercial acumen and evidence of setting and delivering KPI's and budget
Project management and change management skills
Ability to convince, persuade and collaborate with stakeholders, third parties and senior management
We're committed to providing equal opportunities to all applicants and employees – in fact this is at the heart of our company culture and values. We welcome applications from candidates with diverse backgrounds.
What happens next?
You apply (we have tried to make it a painless exercise)
We carefully review your application over a decent cup of coffee
You will hear from us. Even if it's a no (for this role)
We like to get things done. If you feel the same, click 'apply here'.
We weren't joking about the hyperfast growth.
We look forward to hearing from you!
Deadline for applications: 27.08.2019.