Oglas je preuzet sa sajta poslodavca i nije proveren od strane sajta HelloWorld.rs

Job listing has been deactivated.

Mesto:
Beograd
Senioritet:
Intermediate
Datum ažuriranja:
28.10.2019.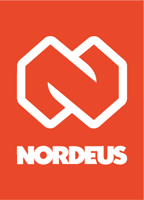 GAME DESIGNER
Belgrade
Here at Nordeus, we stunned the games industry in 2010 with the release of Top Eleven, the world's most popular mobile sports game, with well over 190 million registered users to date.
Today we have several additional games across multiple genres, in various stages of production (and we have killed more than 20 games internally to get to this point). Without our awesome and passionate team of game designers, none of this would have been possible. We're now looking to grow the team - that's where you come in.
We believe great game design is a craft that requires the ability to quickly and visually communicate ideas as sketches and other very quick forms of rough prototypes. Our designers are required to pitch their ideas almost daily for critique, allowing us to move quickly and thoughtfully, regardless of genre, platform or scale. While we develop free-to-play mobile games, we want people who are passionate gamers, constantly playing and learning from games that come from across the spectrum. It is this knowledge that allows you to translate designs into clear and feasible concepts for our world class engineers to implement.
A brief snapshot of some of the awesome things you'll be working on:
We seek an exceptional and well-practiced Game Designer to set the bar even higher and raise the overall design quality of our games. The role will require a hands-on approach in game design while understanding the market/competition and development requirements, as well as managing a live player base using data/analytics. More importantly, it will require an expertise in state of the art metagame design, an ability to work effectively in a highly functional design team, a deep understanding of in game economies and a strong passion for our games and cars.
Responsibilities:
Use strong design processes that include problem definition, usability principles, research, sketching and prototyping of design concepts to explore different approaches before engineering starts.
Take a loosely defined idea and carefully translate it into a full design.
Design compelling and engaging complete game experiences for a diverse set of new and emerging concepts that we explore. Prototype, iterate and eventually ship a successful and cohesive game.
You are responsible for meta design and economy modeling. You will assist in designing any given game elements as needed.
Throughout production and live operations, you will work with Game Producers and Product Managers to determine the time and resources required to deliver quality work on time and on budget.
Collaborate closely with User Research, Marketing, Data Science and Product to understand and apply best learnings into respective game design.
Study and seek to understand different mechanics and concepts, proactively introducing new concepts into design assignments.
(Very general) requirements:
You are a specialist in the design craft especially in the area of meta, with strong visualization skills and ability to produce rapid prototypes.
You have excellent negotiation and communication skills.
You have proven track record in Game Design. You shipped at least one hit free-to-play game.
You are able to pitch and visually communicate designs clearly and concisely within the team and throughout the studio.
You respond to feedback openly and gracefully, in such a manner that open dialogue is encouraged.
You're able to contribute to any sub-craft of game design as needed and you understand how they collectively work together to deliver a great player and customer experience.
Your designer's toolbox is a rich collection of different methods and problem solving techniques you deploy with ease starting with pre-production methods and research through production to final tuning.
You are a curious problem-solver who enjoys working through ambiguity to develop clear interaction and end-to-end engagement models for multiple user segments.
Why you will love working here:
Opportunity to delight millions of players with what you've created, every day.
Chance to work with a team of experienced game makers that inspire each other to do better and have fun in the process.
Competitive compensation, benefits and perks - we take very good care of the people we hire and the teams we build.
Independently-owned and profitable studio that enables you to be free from multiple levels of meetings, approvals and other roadblocks.
Belgrade is awesome. Considered a 2018 must-see city by the New York Times, Belgrade satisfies everyone: nightlife and unique music venues; design-centric neighborhoods and galleries; live sports; international cuisine; you name it. Life in Belgrade is also particularly good for families, with excellent international schools and nurseries options.
Deadline for applications: 28.10.2019.
Job listing has been deactivated.