Cloud Software Developer
02.10.2021.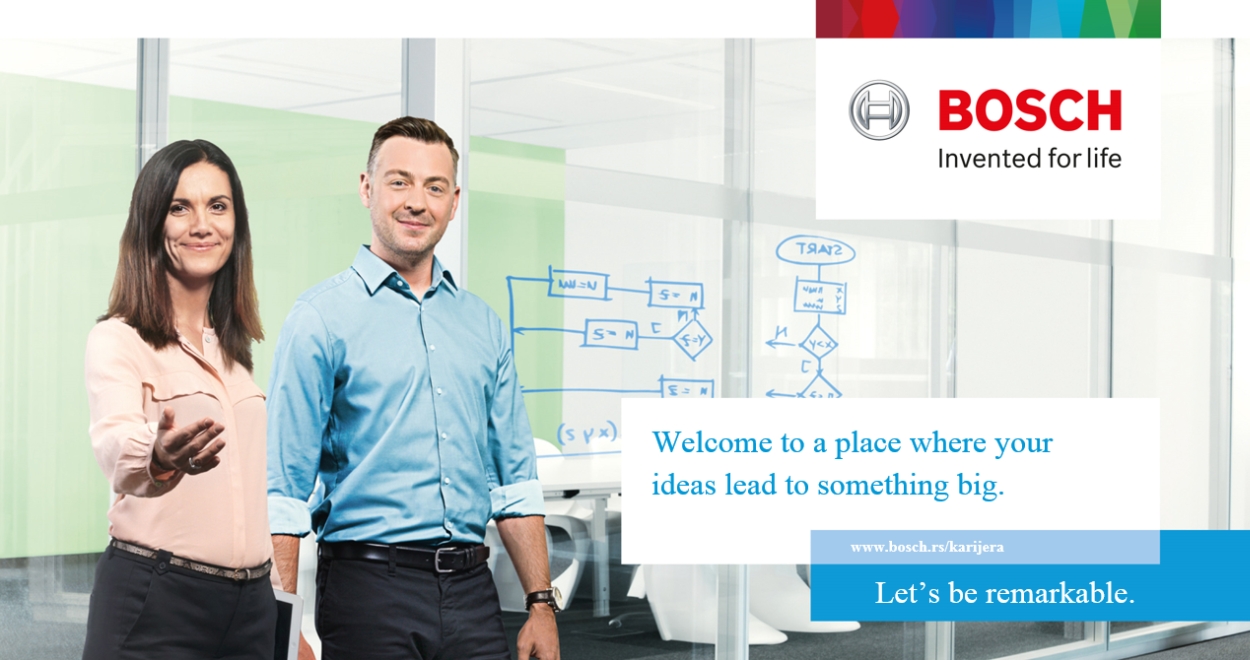 Start something big today. Apply now:
Cloud Software Developer

Company Description
Welcome to Bosch SoftTec

We're building innovative solutions for the connected vehicle, using the latest technologies to build the connected car of tomorrow. Our portfolio includes smartphone integration, cloud services, and embedded technology. We're driven by creativity and a desire to shape the future.
Our spirit of innovation, combined with Bosch's expertise in automotive technology, gives us a unique edge in the market.
You will be a part of a larger, agile team developing innovate software products in the automotive domain.
Mobility is one of our core competencies, and we strive to aid adventurers of the new age in their endeavours!
By applying to this position, you will have the unique opportunity to work on development of the vehicle management solution that offers an access/communication channel into the vehicle, providing a software solution and IT infrastructure as an enabler for new, cloud-based services such as predictive diagnostics, fleet management and remote measurement. To find out more take a look at:
https://www.bosch-mobility-solutions.com/en/solutions/software-and-services/vehicle-management-solution/
https://www.bosch-softtec.com/integration-services/
Where work isn't all about work
We believe that creativity doesn't come from nowhere. It has to be nurtured. So we've done everything we can to create a working environment where creativity can thrive, where the downtime is just as important as the uptime.
It's all about the people. People just like you.
Inspiration comes from many places, but nowhere more so than the people around you. At Bosch SoftTec, you'll be working with colleagues who are smart, switched on and serious about building the future. The team is small and each person makes a big difference. Be open for new ideas, we can't wait to hear yours.
If this sounds like you the next level of your career starts here!
Job Description

► Developing a new generation of vehicle management services as part of a distributed end-to-end solution (vehicle SW + cloud service)

► Create concepts, SW functions and cloud services on feature and system level for device & fleet management as well as vehicle data management

► Implement unit, feature and automated system tests to ensure a good system performance and quality

► Improve the development toolchain and deployment pipeline

Qualifications

► Degree in computer science, software engineering, information technology, communication technology or similar

► Solid technical knowledge of Node.js (TypeScript or JavaScript) and/or Java

► Practical experience in development of cloud service solutions with Azure or AWS

► Good understanding of cloud design-patterns

► Experience with state of the art development tools across the complete development tool chain (e.g. CI/CD)

► Knowledge in building microservices and working with container technologies (Docker, Kubernetes) would be an advantage

► Good English skills both written and spoken
Additional Information
Professional development | International working environment | State of the art projects | Work-Life Balance | Flexible working hours | Canteen | Compensation packages | Room for creativity |
Make it happen.
If you believe you are the right candidate, please send your CV in English using Apply button.
Only shortlisted candidates will be contacted. www.bosch.rs/karijera