CRM Developer
13.09.2019.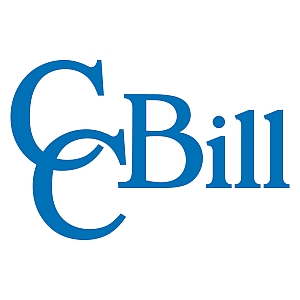 CRM (Salesforce) Developer
Location: Novi Sad, Belgrade
We are looking for:
A full-time Software Developer as a primary resource for the company's CRM development and administration. The CRM platforms include the following: Salesforce, Microsoft Dynamics and various plugins. This would also include Power BI.
Key Duties and Responsibilities:
Serving as lead Salesforce Developer and Administrator.
Strategically design, build and support Salesforce/HubSpot/Dynamics processes to increase the efficiency of the organization.
Building custom user interfaces in Visualforce framework. Developing and maintaining SFDC objects, fields, validation rules, workflow rules, process flows, and visual workflows
Integrating different sales and marketing applications
Creating Power BI reports
Participating in cross-functional team meetings to address strategic business issues, including prototyping, feature prioritization, code review, and architecture discussions. Help lead decisions about our development and deployment environments.
Troubleshooting and bug fixing
We would like you to:
Take pride of ownership in all projects that you touch; to leave code better than you found it and contribute to documentation, tests, design, performance, security, etc.
Deliver projects that are easy to deploy, update, and monitor by ensuring the tooling for this is present early in the project development cycle.
Qualifications:
University degree in Computer Science or related field preferred
Good knowledge of Java SE
Good knowledge of web technologies (HTML, JavaScript, CSS)
Good knowledge of REST/SOAP APIs, JSON, XML
Good knowledge of SQL
Experience with Power BI
Excellent understanding of software development best practices
Experience in troubleshooting and understanding of existing code
Strong understanding of the Salesforce platform, with the ability to build custom apps and objects, formula fields, workflows, custom views, and other content of intermediate complexity.
Ability to assess the impact of new requirements on Salesforce.com and all upstream and downstream applications, systems and processes.
Excellent communication skills and a proven record of delivering on strategic CRM initiatives.
Demonstrated ability to meet deadlines, handle and prioritize simultaneous requests
Exceptional verbal and written communication skills in the English language.
Strong understanding of Salesforce.com best practices and functionality is a plus.
Understanding of the Salesforce sharing model, profiles, role hierarchies, connected apps, and the Salesforce.com API is a plus.
Experience working with Salesforce Lightning interface is preferred.
Experience in Microsoft Dynamics CRM Suite development is a huge plus
Any exposure in HubSpot integration a huge plus
Technical writing and documentation experience a plus
Salesforce certificates are a huge plus
What we offer:
In addition, we offer competitive salary packages and great benefits that include:
A highly talented, professional and friendly team
The ability to use cutting edge technologies
Possibility for personal and professional growth
Colorful offices in Novi Sad city center
Soft drinks, tea, coffee, and fruit
Social activities and very friendly working environment
Private health insurance
Casual Fridays
All benefits paid pursuant to relevant Serbian laws
If you are interested in this position, please send a covering letter and CV in English!
Deadline for applications: 13.09.2019.