Business Operations Analyst
19.02.2020.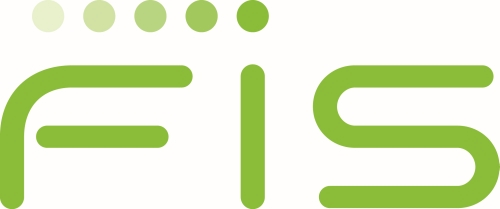 Business Operations Analyst
Belgrade
About the team
At FIS Front Arena we have been building systems for financial trading, risk management and position control for 30 years. Our systems enable banks, hedge funds and other financial institutions make critical decisions with confidence, execute their orders and follow up their positions independent of the asset class: stocks, commodities, rates or FX. Whether the trade is done through an exchange or over the counter, we've got it covered. But that's just part of the story. In short, we support the whole electronic trading process from sell-side to buy-side and front-to-back.
What you will be doing
Conduct various types of research and analysis to support business operations of an internal business segment, division, group or line of business e.g. for funded developments, capitalizable amounts, QA development KPIs, time spent in general, etc.
Assist management in resolving business issues in an effective and productive manner such as provision of input / summaries of products' operations calls.
Design, document and re-engineer business processes, publish business metrics results, keep business operations tool set up-to-date and run internal projects/initiatives such as continues upgrade initiatives, license compliance audits, end-of-release process or PMO activities.
Support development heads and product management during budgeting processes, provide variance reporting as well as data for further analysis and setup/update information in Aha! on initiative level.
Provide updates for CATR's standard reporting for the executive management team.
Support business operations in running products' operations calls.
Run PMO activities for internal and external projects.
Calculates/estimates costs and benefits of alternative actions or solutions to establish their viability/return on investment.
What you bring
Basic knowledge of one or more end-to-end systems development life cycles, i.e., waterfall, iterative and other modern approaches to software development and conversion methodologies.
Advanced knowledge of the tools, techniques and principles used in business process development, documentation and re-engineering.
Proficiency in quality management methods, tools and technologies.
Excellent verbal and written communication skills to technical and non-technical audiences of various levels in the organization, e.g., executive, management, individual contributors.
Excellent training/presentation skills to educate the organization on new or updated processes.
Excellent analytical, decision-making, problem-solving, interpersonal, team-building, negotiation, conflict management and time management skills.
Added bonus if you have
Experience with Operations type of work.
Experience in the role as a Business Analyst.
Experience in Project Management, Organization Management.
What we offer you
A work environment built on collaboration, flexibility and respect.
Competitive salary and attractive range of benefits designed to help support your lifestyle and wellbeing (including private healthcare, 27 days of vacation, work from home – 4 days per month, etc.).
Varied and challenging work to help you grow your technical skillset.
Ready to start your journey with us?
We look forward to receiving your application. Please use only the button below in order to apply (only complete online applications will be considered).
FIS is committed to protecting the privacy and security of all personal information that we process in order to provide services to our clients. For specific information on how FIS protects personal information online, please see the FIS Online Privacy Notice.
Deadline for applications: 19.02.2020.