Angular Developer
IGSoft Ltd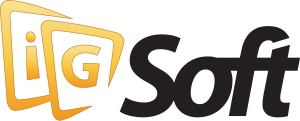 Angular Developer
Belgrade
Who We Are
IGSoft LTD is a European software development company with a wide range of international clients.
For more than 15 years we have been developing and maintaining one of the leading and easiest to use online gaming platforms in the world. Tens of thousands of players trust us every day and we have hundreds of corporate clients.
Currently we are looking for an Angular Developer to join our team (Location: Sofia/Belgrade):
KEY RESPONSIBILITIES
Participate actively in front-end web architecture, design and development
Identify problems and develop solutions
Develop coding and UI standards
Work closely with other team members as technical advisor
Perform code reviews and improve the design of existing code
Explore new ideas and implement new solutions
Be a team player
REQUIRED KNOWLEDGE AND EXPERIENCE
Excellent knowledge of JavaScript
Knowledge of HTML5
Experience with Angular 2.0 +
Experience with Typescript
Experience with Gulp
Experience with Unit Tests
Experience with Design Patterns (MVC)
Experience in creating highly interactive front-end web applications
Experience with real time data
Cross-platform export
WE OFFER
Competitive salary
Working on exciting and challenging projects
Opportunity to grow and expand knowledge and skills
Healthy work-life balance
Private health insurance
Deadline for applications: 13.08.2020.