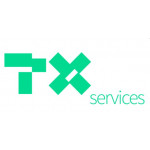 TX Services
TX Services is the new product, design, and engineering center of Switzerland's TX Group in Belgrade.
Contact
Milutina Milankovića 1i, Novi Beograd, Srbija
Prateći kompanije, dobijaćeš email obaveštenje kada zapraćeni poslodavci objave nove oglase za posao, kao i kada osvanu nove recenzije o njima.
Na taj način ti neće promaći nijedna željena prilika za posao, a usput ćeš se i informisati o uslovima rada.