About us
The story behind our company begins back in 1999 with a few people and an idea. Today, we are a multinational company that continuously satisfies customers with services and products in an agile and business-value-first approach.
Seavus has over 900 IT experts worldwide with diverse IT skills that are located in 16 offices in 9 countries. In Serbia, we have four offices, including Belgrade, Novi Sad, Kragujevac, and Nis.
As of December 2020, we became part of ARICOMA Group. By joining forces, we are aiming to work together in the areas where we can support each other in providing our clients with top-level services. Consequently, this will result in expanding our business and creating new professional development opportunities for our employees.
The diverse and inclusive organizational structure is the key to our long-standing business success. We are focused on promoting and providing opportunities for equal employment, gender diversity, work-life balance, corporate ethics, team-based business culture, and a positive working environment.
Tech stack
Python
C#
C++
Java
JavaScript
TypeScript
NodeJS
ReactJS
React
React Native
Nest JS
PHP
Symphony
Laravel
Vue
Angular
Selenium Web Driver
Appium
Jenkins
Swift
iOS
Android
Objective-C
Bluetooth Low Energy
Jetpack
Google Firebase
RxSwift
RxKotlin
Azure DevOps
AWS DevOps
Salesforce API
Kotlin
Golang
Katalon Studio
Tricentis Tosca
Ranorex
Cucumber
Bamboo
HTML5
CSS3
Atlassian Bamboo
OSS/BSS
DWH.BI
ITSM
Cybersecurity
Compliance
Service provisioning
SharePoint
IAM
Cypress
Playwright
Rest Assured
Rest Sharp
JMeter
Spring
Spring Boot
Spring Cloud
Hibernate
ElasticSearch
Docker
Kubernetes
Keycloak
RabbitMQ
Kafka
.NET
.NetCore
.NET 5+
ASP.NET Web API
ASP.NET MVC
Entity Framework
Identity Server
Azure native development
Xamarin
Ms SQL Server
Azure SQL Server
Azure Cosmos DB
SQL Server
Azure SQL Database
Azure SQL Managed instance
Azure Data Factory
Azure Analysis Services
Azure Synapse analytics
Databricks
AWS RedShift
AWS Glue
Pentaho
Oracle
Oracle Data Integrator
PostgreSQL
MySQL
TeraData
SQL Server Reporting Services
PowerBi
Benefits
Professional Growth Events
Our people
Filip Stevanović
Senior Developer at Telecom Division
Ljiljana Konjević
Senior Developer at Seavus' Banking and Finance Division
Selection process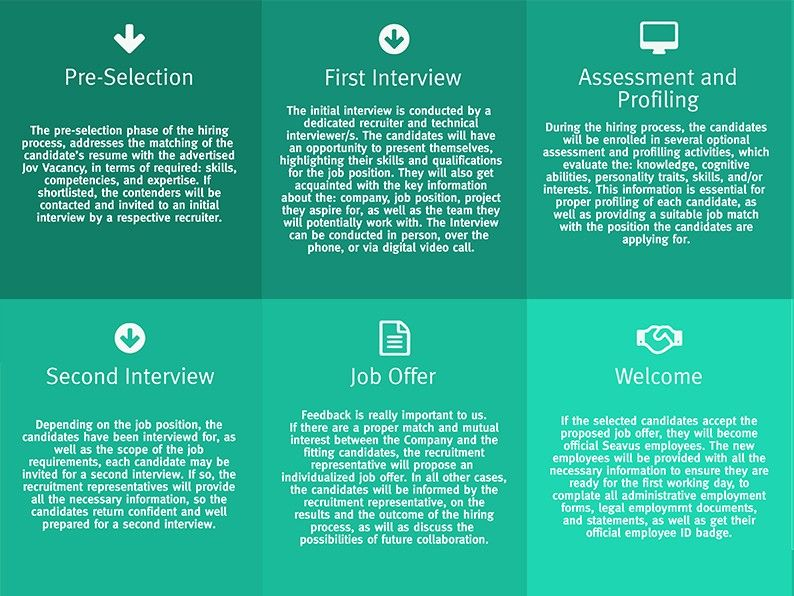 Contact
Vojvode Misica 9, 18000 Nis; Takovska 45, 11000 Belgrade; Jevrejska 16, 21000 Novi Sad; Branka Radičevića 11, 34000 Kragujevac
Zaprati kompaniju i ne propusti nove važne informacije. Dobićeš email obaveštenje kada poslodavac objavi novi oglas za posao, kada neko podeli platu, iskustvo o radu ili sa intervjua.