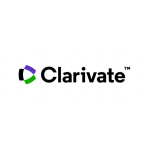 CPA Global, Part of Clarivate
CPA Global, part of Clarivate, is a global leader in Intellectual Property software and tech-enabled services, serving over 12,000 law firm and corporate customers every day. Our commitment is to give IP professionals the information, insight and technology they need to manage the world's ideas.
Kontakt
Bulevar vojvode Bojovića 6-8 Beograd, Srbija
Prateći kompanije, dobijaćeš email obaveštenje kada zapraćeni poslodavci objave nove oglase za posao, kao i kada osvanu nove recenzije o njima.
Na taj način ti neće promaći nijedna željena prilika za posao, a usput ćeš se i informisati o uslovima rada.