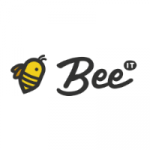 Bee IT
Bee IT is a web development company that specializes in eCommerce development. Our team is made of several dozen professionals from different fields who are gathered around the same values, motivated for continuous growth and development. We are partnered with Salesforce Commerce Cloud and Magento.
Prateći kompanije, dobijaćeš email obaveštenje kada zapraćeni poslodavci objave nove oglase za posao, kao i kada osvanu nove recenzije o njima.
Na taj način ti neće promaći nijedna željena prilika za posao, a usput ćeš se i informisati o uslovima rada.
Poruka uspešno prosleđena
Poruka uspešno prosleđena. Javimo ti se čim dobijemo odgovor